German Oral Health Foundation
Take an active part in shaping!
DMS informs patients, creates interfaces between numerous players in the healthcare market and translates the latest findings into treatment standards. With its seals of approval for prevention-oriented practices (Implant Safe Center, Oral Fitness Center) and practice teams (Implant Safe Coach and Oral Fitness Coach), it ensures that these are incorporated into the routine and thus contributes to the common good.
The Health Senate in the German Oral Health Foundation forms a unique network of leading experts from dentistry, medicine, dental hygiene, science, business, professional associations and practices far beyond the borders of Germany. The Health Senate under the umbrella of the DMS thus offers a platform for exchange without particular interests, promotes science and works on sustainable concepts for prevention-oriented, holistic dentistry.
Implant Safe Center
Implant Safe Center- and coaches provide predictive diagnostics and secondary prevention for lifelong healthy dental implants
Funding guide
We inform you about current funding for your practice in our funding guide.
Scholarship Program
We award scholarships to support practices and teams in their further development and professional training. 
DMS Health Senate
The Health Senate is a unique network and develops sustainable concepts for oral-systemic health without special interests.
The German Oral Health Foundation
Our drive: oral-systemic health and oral fitness
Inflammatory diseases in the oral cavity affect over 40% of the population, making it a real common ailment. Science shows that diseases such as diabetes mellitus, chronic heart disease, rheumatism and even infertility are closely related to inflammation in the oral cavity. The insidious thing about it is that it usually goes unnoticed until tooth or implant loss is imminent. 
Actively shaping change
If you ask yourself what's new in dentistry in the last ten years, few relevant things come to mind. But the time of Sleeping Beauty is over and the world of dentistry is changing at breathtaking speed!
You don't notice anything yet? Then a look across the Atlantic Ocean will help. Because what is currently developing there in the fields of artificial intelligence (AI) and analytics will permanently change dentistry as we know it. And the German Oral Health Foundation wants to play an active role in shaping this change.
Mouth-Body Connection:
Physician seeks dentist - The oral-systemic bridge building
Dentistry has never really been part of medicine. Even in the Middle Ages, people went to a barber-surgeon to have their teeth pulled, and to a barber for all physical complaints. And despite all the studies that have long since proven the connections between mouth and body, an invisible boundary line remains here.
Considering the younger generations, however, this separation will no longer work. Holistic health, tracking and self-optimization are firmly anchored in the lifestyle - and that's a good thing!
Oral-systemic health: mouth and body cannot be considered in isolation
Just as there is the gut-brain axis, there is the mouth-body axis, which we in dentistry call the oral-systemic connection or - our colleagues in the USA - the mouth-body connection.
Meanwhile, there are countless studies on numerous diseases in the fields of cardiovascular, metabolism, autoimmune diseases, fertility, etc., which prove the connection between oral and physical health.
"It has been proven that diabetes can be aggravated by untreated incipient periodontitis with clinically barely perceptible inflammatory parameters, can induce insulin resistance, or that an oral mucosa that repeatedly bleeds despite good oral hygiene can indicate incipient diabetes in patients*," says Dr. Angelika Brandl-Riedel (Chairwoman of German Dental Association e.V.).
Oral Fitness: Dentistry of the Future is Personalized, Predictive and Preventive
In the USA, "oral fitness" is a standing term in dental treatment. What is standard in the USA will also become established in this country and more than 50% of future practice revenues will be realized with preventive therapies. Dentistry, which has so far focused on post-destructive diagnostics and restoration, is gradually transforming into a personalized, predictive and secondary preventive form of therapy. This opens up entirely new perspectives for both patients and practice operators.
Our certified Oral Fitness Centers and Oral Fitness Coaches are the on-the-ground players who make oral-systemic health accessible to the general population.
Implant Safety: 30 years of inflammation-free implants - (how) is that possible ?
Until now, a 15-year service life for implants was sufficient. In the meantime, however, the average age of our implant patients has dropped to 50 years. At the same time, life expectancy has risen to over 83 years - so personalized sustainability concepts will make all the difference in implant dentistry. 
With our certified Implant Safe Centers, we help close this gap and aim to make "lifelong healthy dental implants" a reality.
The central importance of dental hygiene in the change from prophylaxis to secondary prevention
Predictive analytics and measures for secondary prevention will become much more important in the future, which will also serve the prevention and treatment of general diseases. In this context, prophylaxis will become the control center in modern practice.
To meet the need for self-optimization of the new generations of patients, all measures today must be smart, simple and trackable. 
The German Oral Health Foundation: Over ten years in the service of the common good
Already with its first initiative in 2010 - the IDI Paro - in cooperation with the Deutscher Ärzteverlag, many medical professionals could be reached. Since 2015, the DMS has also been directly addressing patients and consumers.
The initiators for the foundation were Hugo Mathys, supervisory board member of MATHYS Medical in Switzerland and Dirk-Rolf Gieselmann, board member of IMOD (Institute for Molecular Diagnostics) in Germany.
The managing director of the German Oral Health Foundation GmbH is Dirk-Rolf Gieselmann.
The DMS Practice Finder helps you find a suitable practice near you. Simply enter your location as well as the search radius and we will show you suitable medical practices near you!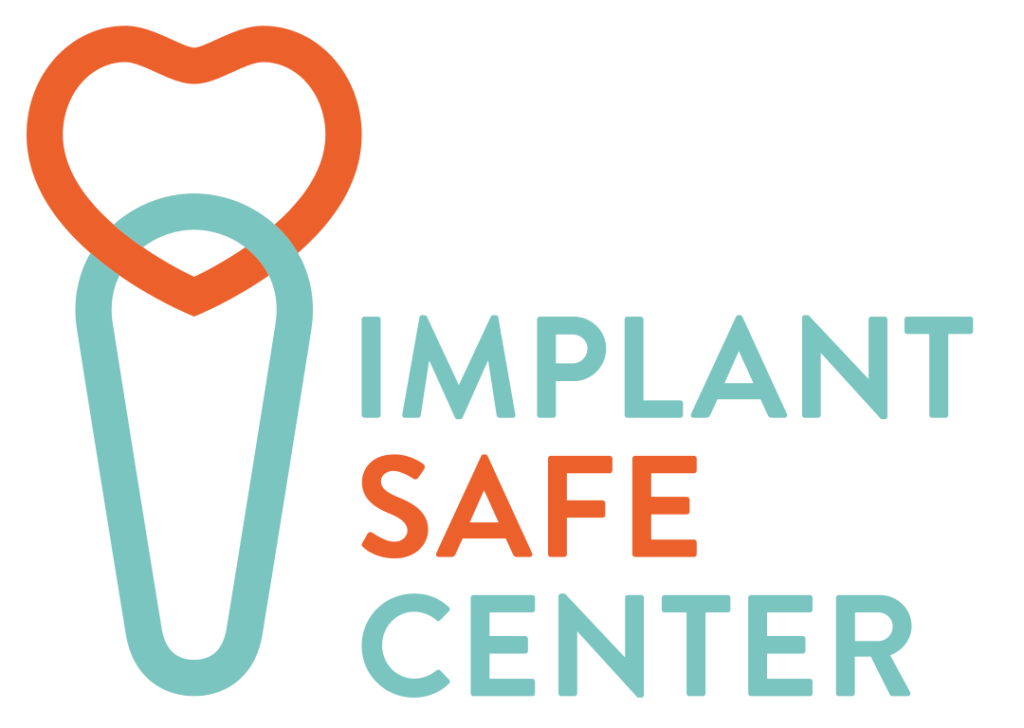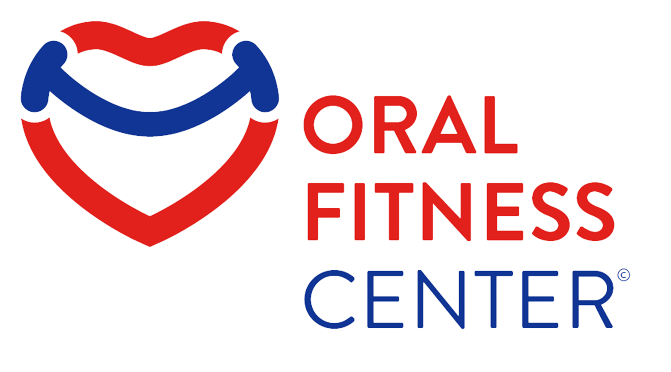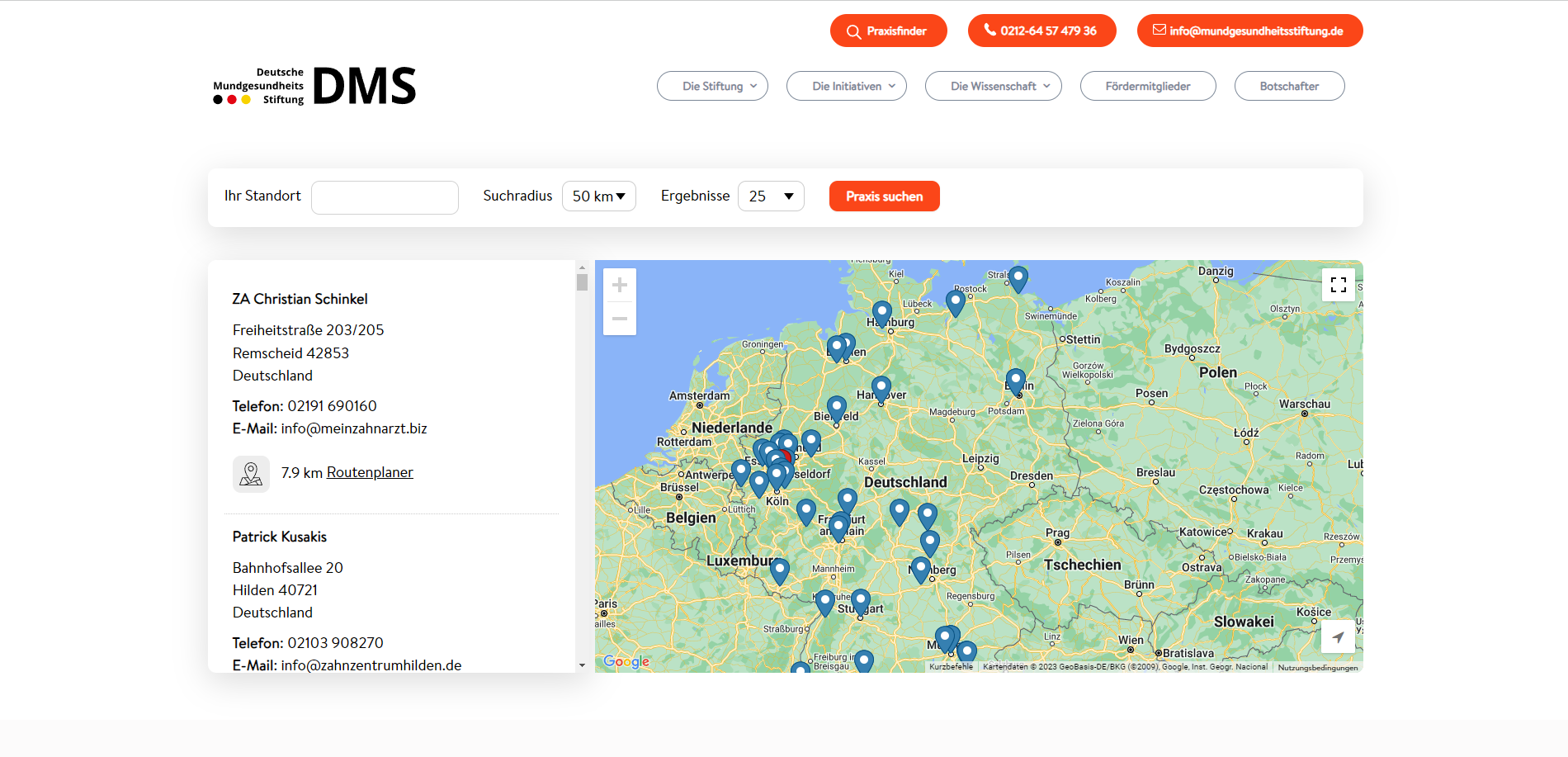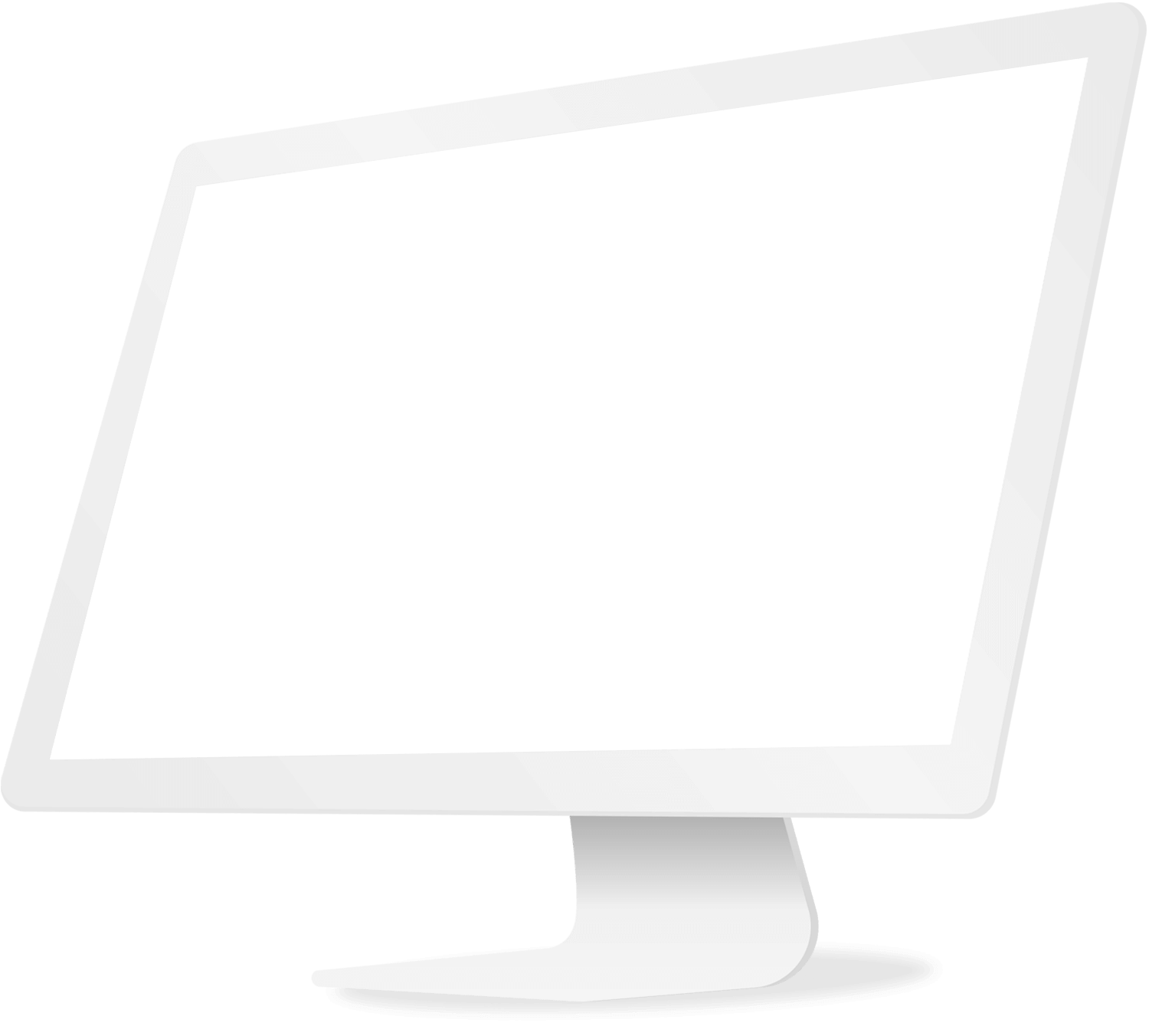 BENEFIT FROM THE ADVANTAGES
As a member of DMS you receive many profitable advantages. Above all, the opportunities for further training that you receive through exchanges of experience and the like are very attractive.